STYLE it UP: Arty home accessories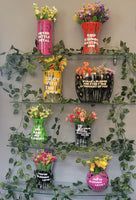 Emotive Vases
A circle of lovely LOVE. Style up your home with my emotive vases, they are recycled, reloved and reimagined to bring joy to you and others. They make perfect presents too!
See the collection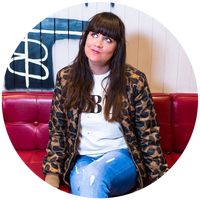 About Me
I have spent most of my career as a freelance Visual Merchandiser working as a retail designer/dresser for events and installations for the likes of Liberty's, Selfridges, Burberry and John Lewis.
Using my experience from working on some pretty epic installs, I am now running my own business, Cherry Pie where I design, make and create!
Get my emotive products delivered directly to your home or choose my styling service to take all the hassle away!
Read More
"Created just for you! Commissions available"